Sirine Saad El-Dine Ghiye - 2021 - Ulster University Scholar.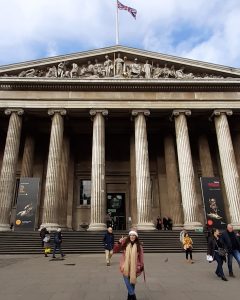 I'm an archeologist at the general directorate of antiquity of Lebanon. I've been interested in maritime archeology since I started studying and got my BA in archaeology at the Lebanese university- Tripoli branch. In 2018, I started learning to dive and I've participated in NAS training, where I learnt the essential field work skills in maritime archaeology. Then, I got a scholarship from the Honor Frost Foundation to study a minor degree at the American university of Beirut (AUB) in Marine science and culture heritage.
In 2019, I trained with the Endangered Archeology in Middle East and North Africa (EAMENA) project in Beirut, where I learnt the basic of remote sensing and QGIS software. I was taught broad information and skills on the use of QGIS and different types of satellite imagery and maps. In addition, the minor degree was helpful where I received more knowledge of different types of remote sensing on land and underwater. All of these, were the main reasons I chose to study remote sensing and GIS for a masters degree at Ulster University.
Also, because the aim of the Honor Frost Foundation is to protect and raise awareness of maritime archeology, these new technologies for studying and analyzing maritime sites will become the future in protecting and saving our cultural heritage.
The scholarship from the foundation is a step which will change my life to the best and build my capacity in maritime archaeology.